New Pattern UPSC 2013 New Syllabus For Prelims / Mains Exam 2013
New Pattern UPSC 2013
We know that the results of Alagh Committee Report have already testified the second ARC Report. UPSC is only a year away from much talked about change in Mains Exam pattern of the most coveted exam of the Nation i.e. Civil Services Mains. This was informed to media by Chairman D P Agarwal in disguised tone saying, "Change is Inevitable". He also said, "UPSC has already constituted a panel to look into the matter. Its report is expected to come out early next year. It is most likely to be in effect from 2013."New Pattern UPSC 2013.
Why in 2013 only and not 2012 ?
As informed by the Chairman DP Agarwal, two successive committees (Alagh committee and 2nd ARC) have recommended the pattern change in clear terms. These reports are already out in public. Since there is very small time gap for the 2012 exam, it is neither prudent nor practical to rush the change right away. Moreover, a high level panel has been set-up to finalize the details of new syllabus and pattern in December, 2011.New Pattern UPSC 2013. From the tone of UPSC Chairman, it is almost certain that he wants to see it implemented as soon as possible.
What New Pattern UPSC 2013 ?
The estimates say that the pattern will be similar to the General Studies but the number of papers will be increased and every subject of GS will form a separate paper in new format. The table below will give you an idea of the new and old pattern of Mains Exam.
(click column header to sort results)
| | | |
| --- | --- | --- |
| Old Patterns | New Patterns | Status |
| GENERAL STUDIES I | CURRENT EVENTS OF NATIONAL IMPORTANCE | -changed- |
| GENERAL STUDIES II | INDIAN CULTURE & HISTORY | -changed- |
| FIRST OPTIONAL I | GEOGRAPHY OF INDIA | -changed- |
| FIRST SUBJECT II | INDIAN ECONOMY | -changed- |
| SECOND OPTIONAL I | GENERAL SCIENCE | -changed- |
| SECOND OPTIONAL II | INDIAN POLITY AND INTERNATIONAL RELATIONS | -changed- |
| ESSAY | ESSAY | -same- |
| INDIAN LANGUAGE | INDIAN LANGUAGE | -same- |
| PERSONAL INTERVIEW | PERSONAL INTERVIEW | -same- |
UPSC MAINS – EXPECTED PATTERN FROM 2013.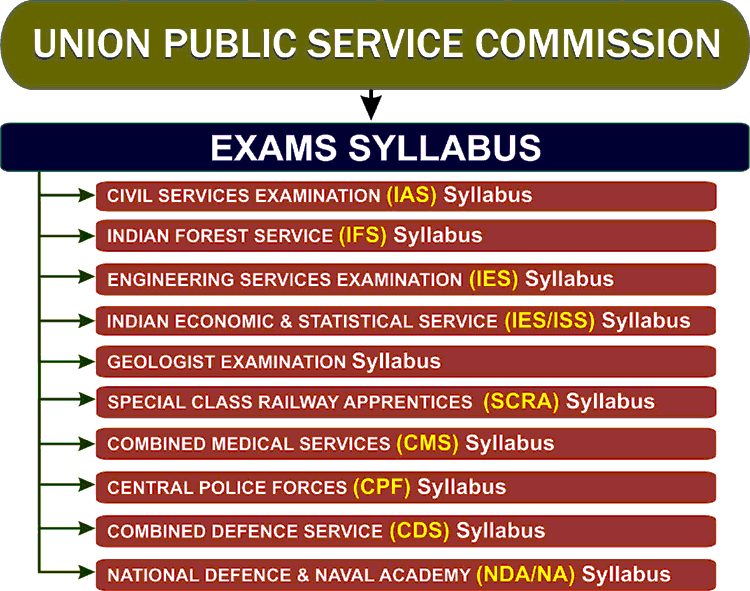 UPSC Eligibility Criteria:
1. A person of India, Nepal, Bhutan or the other origin of India may give UPSC Exam.
2. Candidates who want to appear in this exam should be of age 21 to 30 yrs.
3. Age Limit as per Gov. Rules and Regulations.
4. Candidates should have the degree from any recognized university/College.
5. General candidates may attempt four times and Scheduled Caste, Scheduled Tribe candidates have no restriction. OBC candidates may attempt seven times the UPSC Exam.
6. Other details regarding the UPSC Exam are mentioned on the official website. www.upsc.gov.in.
New Pattern UPSC 2013 New Syllabus For Prelims / Mains Exam 2013.
Related Search
www uppcs main syllabse com